Talent is born. Skills are nurtured. Both are integral to the amazing power of human touch.
Our therapists are more than trained massage professionals, they continuously cultivate their craft
to be the best at helping you achieve your goals.
Whether you are looking for deep, musculosketetal work, a relaxing swedish massage, a sports massage,
pre-natal pregnancy care or a couple's massage….our staff has the expertise to deliver an exceptional experience.
Come. Feel the difference.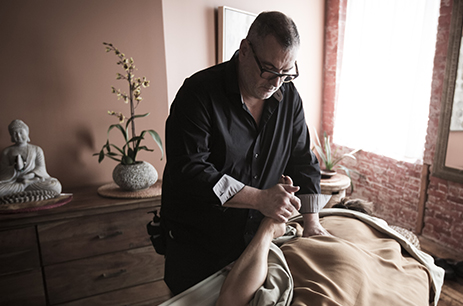 Rod Cain
Rod is a 1992 graduate of the Florida School of Massage, Gainesville. He customizes each deep tissue session to address individual issues—chronic muscle strain and fatigue from overuse, soft tissue trauma from injury or misalignment, musculoskeletal conditioning for sport training or general health maintenance and stress reduction. Rod's work is a combination of many massage modalities which work below the superficial layers and within one's comfort level. The results can be surprising or even profound—increasing one's range of motion at the joints, decreasing pain, expanding sports performance/recovery, or simply feeling a deep sense of well-being.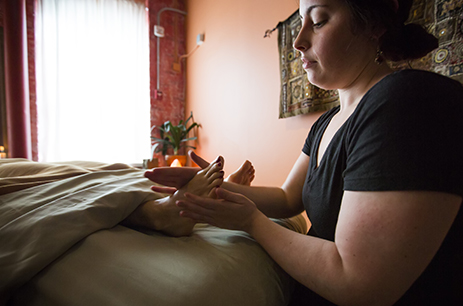 Dawn Goode
Dawn Goode received her Bachelor of Science degree in Wellness and Alternative Medicine in the Spring of 2013 from Johnson State College. Concurrently, she became a Certified Massage Therapist from Pyramid Holistic Wellness Center with specific training in Deep tissue, Sports massage, Myofascial release, trigger point therapy, Swedish, hot stone and pre/post natal massage. Her experience prior to working with Rod has been in the chiropractic clinical field, working with soft tissue as it relates to musculoskeletal realignment.
Katie Vezina
Katie is a certified practitioner of Ayurvedic massage with specific training in Swedish, deep tissue, reflexology, and aromatherapy. She is also a (Level III) Reiki Practitioner. She is currently working towards her BA in Wellness and Alternative Medicine at Johnson State College.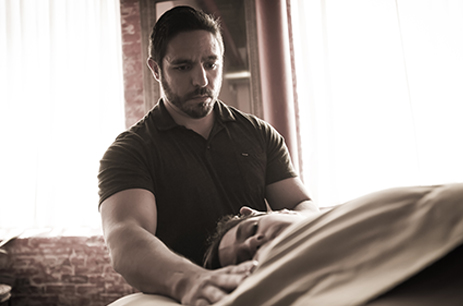 JOE HARSHBARGER
Joe acquired his massage certification from the Florida College of Natural Health. His unique style evolved from blending modalities such as swedish, deep tissue, reflexology, acupressure, cranio-sacral therapy, and sports massage. Joe's abilty to fuse multiple modalities together allows you to find that state of pure relaxation. If you prefer, he can target a specific area of muscle pain, strain or tension.